consecutive & simultaneous
Language interpretation, or interpreting is the facilitating of oral or sign-language communication, either simultaneously or consecutively between users of different languages. The following represent a succinct list of served customers.
UN Agencies (UNDP, UNICEF, UNHCR, UNODC)
OSCE Law Enforcement and Rule of Law Department / Council of Europe
UNODC visit to Netherlands, UNODC Container Control Programme
UNODC visit to Azerbaijan SPA-ENG
Ministries and Agencies of the Republic of Azerbaijan
Foreign Embassies accredited in Azerbaijan
Simultaneous and Consecutive Interpretation to the President of the Republic of Azerbaijan, Mr. Ilham Aliyev
Office of the President
Other governmental institutions, business entities and organizations
reliable & consistent
Eng-Spa-Aze-Rus
A multi-skilled United Nations certified interpreter/translator with a proven ability to render from a wide array of languages to the target language. A quick learner who can absorb new ideas and communicate clearly and effectively with people from all social and professional backgrounds. Fluent English-Spanish-Azerbaijani-Russian and passive Turkish/French
Certified Interpreter
Included in UN roster and authorized to interpret/translate for World Bank and International Monetary Fund, Council of Europe and OSCE, US embassy and other organizations. Certified by Transtech and TechTrans companies. BA degree in SPA-ENG interpretation, MA in linguistics from University of Languages, certificate from faculty of philosophy and literature of Universidad Autonoma de Madrid. Attended countless seminars and workshops on a wide array of topics.
Diverse experience
Experienced interpreter working in fields such as human rights/democracy, customs and taxes, sport and culture, health care and energy industry. A Master's degree in international relations, conflict resolution and diplomacy supported my quest for knowledge. Excellent command of all working languages and outstanding interpretation quality as well as communication skills to make sure your message gets across and is understood the way it should have been.
Editing and Proofreading
The translator who happens to be the interpreter is better than the interpreter alone. Editing and proofreading are so much more than language correction. Our team will help event organizers and writers in general to reach their highest potential and perfect their essays, motivation letters, recommendation letters, business plans, projects and so on. Once you submit the essay we will bring it to perfection and help you to get into the school of your dreams or have a profound impact on your career path. 
Interpretation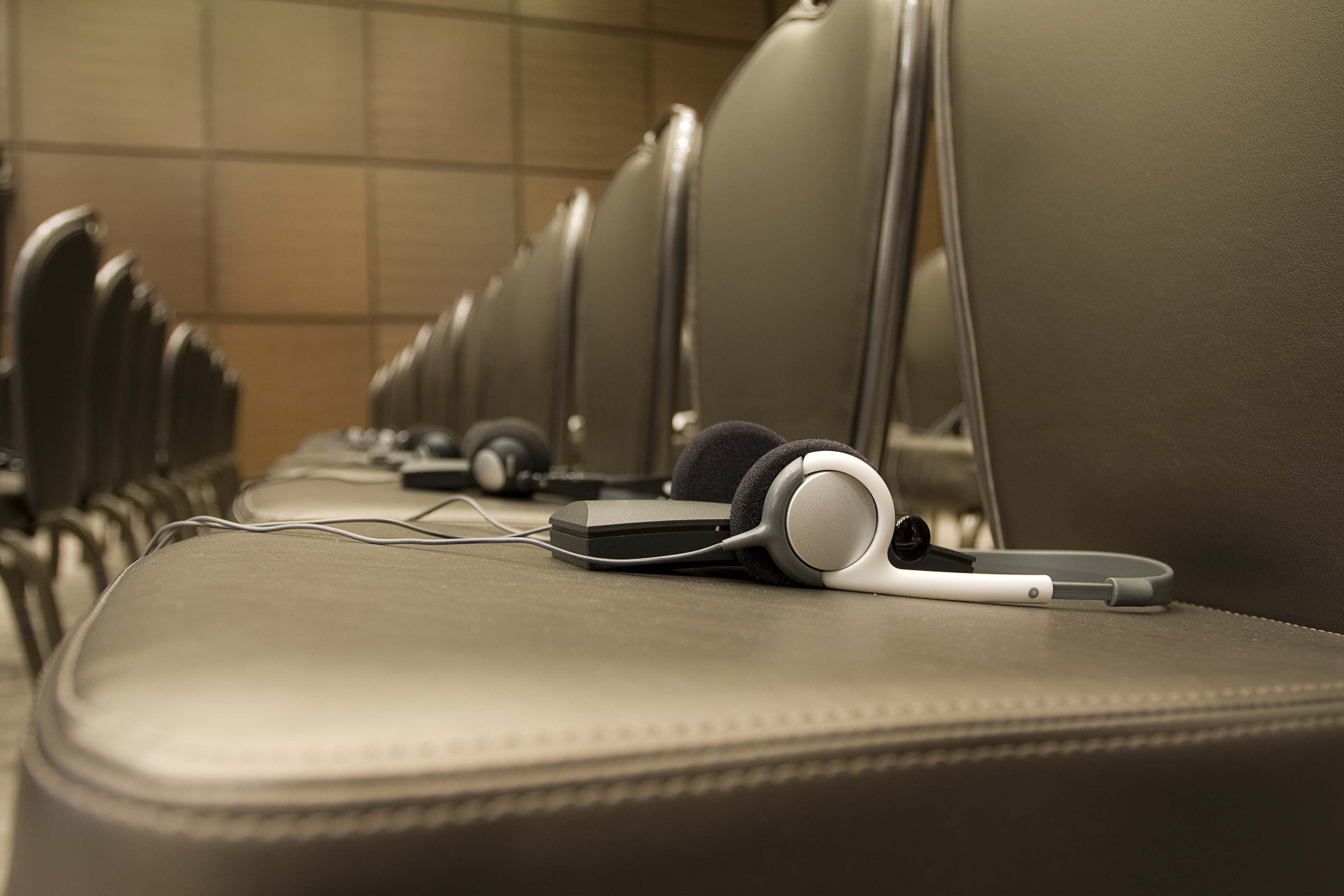 range of add-on services
interpretation equipment
You should pay people more, but a quality equipment is number 2 on your list.
printing and promo items
Make sure your printed material is top notch.
audio-visual support
Entrust us with the responsibility to bring a perfect sound to your conference.
administrative support
If you need professional labour force to solve issues. We got it.